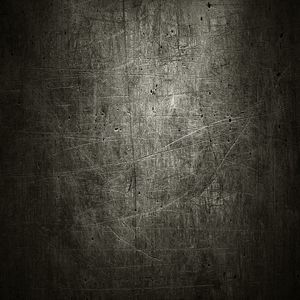 Reviews
 Welsh Connections 'Coolhand Live at The Globe' review -  Live at The Globe' was recorded in Cardiff at the band's launch for their eponymous debut album in 2014. Guitarist Luke Bradshaw and vocalist Daz Edwards assembled a stellar cast of Welsh musicians to support them for the sell-out gig and even had the foresight to record the whole event for posterity with no thought of an album release. However, public pressure and the sheer quality of the performance made a commercial release a real possibility and 12 months later here we are! Daz's vocals are at their very best and what you hear is the actual show - no overdubs, no fixing in the studio after the fact, just a group of guys doing what they do best. Working in perfect harmony with Daz is Coolhand's co-founder Luke Bradshaw - one of the finest guitarists you're ever likely to come across. Not only do we get treated to the original debut studio album in full but the guys have also included several previously unreleased tracks, performed on the night, which just have to be on the next album, surely? Coolhand : Live At The Globe is a fantastic live album showcasing a group at the very top of their game. 
Michael Kennedy - Welsh Connections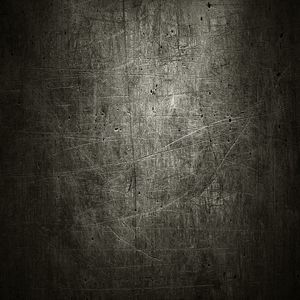 This the self titled debut album from Coolhand - a Cardiff-based band put together by vocalist Darren (Daz) Edwards and guitarist Luke Bradshaw. After listening to this a few times now all I can say is "Wow!". This really is an amazing first album - the first of many I suspect. The playing and singing throughout is exemplary. Tight arrangements and superb production. The music is largely bluesy rock and all 12 tracks were written by the guys. The album kicks off with Virtual Life which sets the tone for what's to follow. It's a guitar-driven song about modern life, with powerful vocals and a neat arrangement. Next up is Summertime Shuffle, which is an organ-infused romp. Dead Man's Hand is the acoustic-led story of Wild Bill Hickok's last night which explodes into a guitar frenzy. There are excellent backing vocals and overall the production is quite brilliant - under-stated and crisp throughout. Such A Fool is a sophisticated rhythmic laid-back soulful ballad. Hardly The Time features more keyboards and acoustic guitar and excellent vocals. Everything starts off with acoustic guitar and organ, and builds into a blues-rock tour-de- force. Once again the singing is of the highest order. Looking Back features funky guitar, great vocals and backing singing and is very tight. Give Love A Chance shows a more subtle side to the band, with the same excellent vocals. Stand Up is a more anthemic romp featuring tasty slide guitar. Can't Carry On and Pretender Love feature more great playing and singing and the album concludes with J & J - an atmospheric instrumental on slide guitar. If you like Bon Jovi, and other American bluesy soft rock outfits, then Coolhand will be right up your street. This a magnificent first album which deserves a wide audience.  
FATEA Review  by John Knighton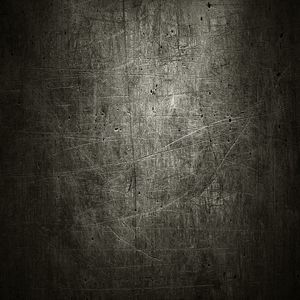 Coolhand are a Welsh band comprising of Daz Edwards, Luke Bradshaw and a supporting cast of musicians. Their eponymous debut was self-released and comprises twelve tracks of blues rock that runs the gamut from muscular 70s guitar workouts to hybrid blues/funk/soul. Their WYSIWYG credentials are bolstered by highly accomplished song-writing and some excellent individual performances. Edward's voice is a wonderful instrument; tonally it recalls Paul Rodgers in his Bad Company days. Always sounding in control, able to reach for hidden octaves when the music requires it, it's a voice with that balance of grit and grease perfect for this style of red-blooded music. The other stellar performer here is Bradshaw, who uses opener 'Virtual Life' to introduce himself with some pyrotechnics in the coda. His style is instantly reminiscent of Skid Row and Empty Rooms-era Gary Moore, a confident combination of explosive and soulful. At his most fluid, Bradshaw wrenches pure emotion from his six-string in a way I haven't heard for some years. The supporting cast do an excellent job and it's worth noting the very fine production job – this album sounds superb. So what of the songs? The first two songs set a template for the album. 'Virtual Life' is a mid-paced stomper with mean piano, hammond splashes and a solid backbeat. 'Summertime Shuffle' follows the opener with an organ led melody and some sunshine backing vocals that represent the more commercial aspect of the band's output. Other standouts like 'Everything' with a passionate vocal from Edwards and a contemporary arrangement based on Bradshaw's acoustic riff, or 'Can't Carry On' a ballad with a series of lovely key changes and a great middle-eight. The real corker is 'Hardly The Time' an epic-feeling six minutes, the arpeggiated guitar parts add real depth, as do the backing vocals and it builds nicely over the life of the song; good piano too. Other cuts worthy of mention include the Booker T flavoured 'Looking Back' and the swampy 'Pretender Love' full of 'ooo-ooo' backing vocals and call-and-answer guitar licks that excuse even middle-aged men from reaching for the tennis racquet. This is an album I've returned to again and again since first pressing play and it deserves wider exposure. Let's start here. 
Review by Eye Level With The Stylus Reviews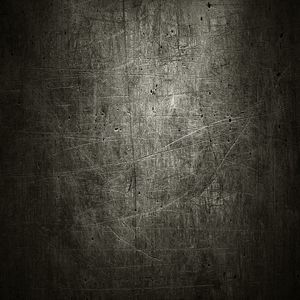 Blues Matters album review of 'Coolhand by Coolhand' - There is no argument that this self-titled debut album delivering a cool bluesy dozen self-penned numbers is not an album lightly painted blue, it is true blue through and through. This is an album full of potential with its crisp studio production by Luke himself combined with the obvious musical skills within the band, with Luke Bradshaw's stylish guitar, Darren Edwards vocal prowess and the stylish piano playing from Gareth Kedward.There is nothing virtual about the stylish blues opening track 'Virtual Life' with a clever, modern and relevant to our times lyric that hits the spot. 'Looking Back' has backing vocals adding a different dimension with the beat picking up, then we have a different sound with its country twang to the blues thanks to the pedal steel guitar on 'Give Love A Chance'.This twist on the blues is also evident and suits the track 'Deadman's Hand' which tells the story of the old wild west legend Wild Bill Hickock's demise.The stylized blues riffs give the album context and the album works well and is listenable and worth returning to with gems that show Coolhand sparkle.The slide/bottleneck instrumental guitar track 'J&J' closes this debut album with a whimper rather than a shout. Coolhand are a name to watch out for with this stylish debut studio album.   
Liz Aiken - Blues Matters Magazine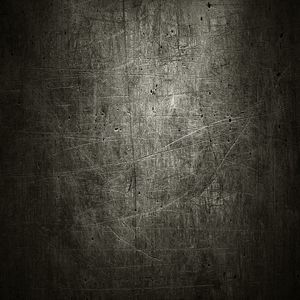 One of the many beauties of a country like the United Kingdom is that wherever you go in the country you will always be guaranteed to find great musicians and music loving people. Daz Edwards and Luke Bradshaw are both from Wales and are great musicians and music lovers. The duo known as Coolhand have previously been guests on our website when BBR reviewed their self-titled debut album, a remarkable record showcasing an eclectic sound tinted with folk, rock and a few sprinkles of pop here and there. The whole package is supported by excellent songwriting and production. Coolhand however are most of all a live band and their new album 'Live at The Globe' displays perfectly where the root of their sound comes from. In addition, what a good live album does best is to give justice to the artistry of each band member and this live recording certainly hits the spot. Daz Edwards has got one of those rich and intense voices able to warm up arenas filled with thousands of people. His vocal delivery is always passionate and sincere and songs like the opener 'Virtual Life' or 'Give Love A Chance' are the perfect demonstration of his many qualities as a lead singer. Edward's fellow bandmate and guitarist extraordinaire Luke Bradshaw is a musician that every band would dream to have. His guitar playing is slick, solid and his timing in keeping the whole band on stage together is absolutely pitch perfect. If you have not yet had chance to listen to Coolhand's studio album, Live at The Globe will give you the opportunity to get the full setlist of their wonderful debut album. As well as being excellent musicians, Edwards and Bradshaw are great storytellers through their songs.  The live versions of 'Hardly the Time' a song about past disillusions and hopes in the future and 'Looking Back' the story of a man paying for a night of romance (and more) are simply superb, certainly Bluebird Review's favourites among an overall, very solid live album. Live at The Globe also gives the opportunity and the right platform for the band to "test" new songs with their fans, like 'Just A Man', a very powerful song that could potentially be included on one of Coolhand's next albums. Live at The Globe is an album that shows in full the artistic depth of two skilled musicians, whose passion, respect and love for music allow them to consistently deliver songs of great quality, something that it is not easy to find in music these days. 
 Bluebird Reviews by Giovanni "Gio" Pilato